Bookkeeping Hervey Bay | How Much Does Bookkeeping Cost In Australia?
A Rapid Response Bookkeeper is available if you need bookkeeping in Hervey Bay.
When Time is limited
Time is of the essence when it comes to responsiveness. Bookkeepers who are responsive and helpful are highly prized. Other than that, accountants tend to be created equal in terms of their abilities and skills. My Tax Guy specializes in serving Australian businesses, so most of our clients are business customers. We do both personal and business returns in the most responsive manner possible, which is why we are considered one of the best around. Our accountants and bookkeepers have been working for up to 32 years or more, which is rare these days. Even rarer is this..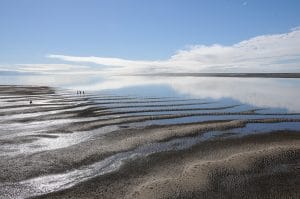 No junior accountants or graduates here – so you get better refunds
Your paperwork is handed to highly experienced bookkeeper. Your return will not be worked by a graduate, like you would at H&R Block and others like them in most towns like Hervey Bay. We are also experts at cost control & also finding deductions for you that maximize the amount of money you get back from the ATO as our bookkeepers tend to have some tax experience, being part of a tax practice.
We focus on bookkeeping services, unlike our competitors who want to be everything to everyone.
They often have a lack of knowledge and offer poor customer service. They also lack the focus to assist their main customers, which is problematic since compliance requirements change all the time e.g. the ATO regularly updates its policies. Bookkeepers that are not accountants fall behind.
Separate areas maximise the quality of our work
Furthermore, we run our small business bookkeeping services separately from each other so that we can better concentrate on what we do best: helping people with bookkeeping issues.
If you want to get the same or better quality service for less money, then it is more cost effective to be serviced by us.
Some of our competitors' offices have large spaces – we are mostly online, with zero office spaces. This can make meeting with the owner less frequent. However, having a large office can lead to higher overhead costs for clients. This makes tax returns and bookkeeping services unnecessarily expensive for them. It doesn't have to be that way at all. Otherwise, are not specialised (or good with online), so they take longer. And guess what? They are still on the clock and it ends up being more expensive that it needs to be.
We retains close to 100% of tax clients for the duration of their engagements.
We have chosen to service small business clients only and have not expanded beyond that. (Anything else gets outsourced to another business).This has allowed us to provide superior services to our clients, while maintaining a high retention rate. Our strong online reviews reflect this, with over 100 positive reviews currently available (across Google, LinkedIn and Twitter too).
What should I pay my bookkeeper?
Bookkeeping packages are like this. Some people need one hour/week. Others need one hour/month. Others have slightly bigger "small businesses" and require quite a bit of work. We work for a flat rate of $60/hour.
However, we utilise people that have the same experience as other practices that charge $89/hour. That is because we have less overheads being mostly online.  So if you need one hour/week, it works to roughly $250/month. Or even less in some cases.
You can find more details about tasks we perform here.
A proactive approach to your bookkeeping will help you reap the benefits of your deductions and credits for a longer period of time.
Most bookkeepers only offer a tragically simplistic service, which provides limited guidance on how to save money, get it done faster and reduce your taxable income at the same time.
In terms of software and what they have to say on the matter, look up Xero and Quickbooks for starters.
Experience is important
An experienced bookkeeper can provide advice on ways to save for taxes as well as reduce taxable income in the short term. That is because they are not your tax accountant, who only spends an hour every year looking at your financial affairs. In contrast, a bookkeeper is across many of your day-to-day operational processes too.
Taxes can be complicated, but our tax advisors can help you figure out a way to save on your taxes, if you need that sort of help too.
 Founded by this guy!
Our founder, Darren Veerapa, is highly experienced and has dedicated his career to helping others. He has a wealth of knowledge and experience to offer clients, and he always goes the extra mile to ensure that they are satisfied with his services.
Our founder became an accountant because he was inspired by his accountant and how he never mentioned good tax planning structures. Over the years, he lost a lot of money due to this, until he became an accountant himself many years ago. Now his goal is to ensure that everyone else does not lose out on such opportunities.